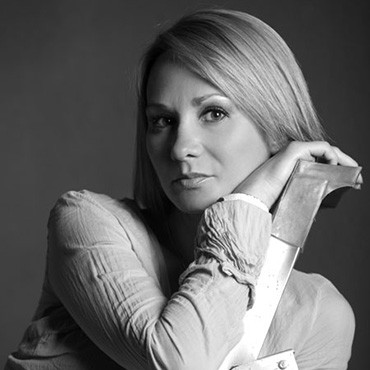 Mission
I CAN TOO's mission is to raise awareness for the impact of climate change on children's health, and the urgency to address it. Our goal is to inform the society and give solutions which counteract and slow-down climate change.
History and Results
I CAN TOO was established in 2006 as a private initiative by Nelly Radeva, a true believer that everything is possible. In 2012 the organization was set up in the USA as a nonprofit 501(c)(3) organization.
The main idea of I CAN TOO is that everyone can join to support and contribute by whatever they CAN do best. Following this principle the organization established two therapeutic Centers in Bulgaria entirely by in-kind donations – one for children with special needs and one for children with autism.
Over 400 international celebrities are ambassadors of I CAN TOO and have been spreading awareness of its mission worldwide.
Current Programs:
Raising awareness for the connection between environmental change and children's health.
In Bulgaria:
I CAN TOO is helping children with special needs, their families and existing therapeutic centers.
Current fundraising goals:
A. The Mobile Therapist Program supports a Daycare Rehabilitation Center in Sofia for children with multiple disabilities. The program is raising funds:
– For a specialized vehicle to transport children to the Center;
– For a therapist that can deliver rehabilitation at home.
B. Tree Planting – as a solution for climate change.
In the USA:
Establishment of a Center for Autistic Children in Los Angeles in collaboration with the internationally renowned expert in the field of autism Jake Greenspan. Greenspan Floortime Approach has shown incredible results in the therapy of autistic children to go from non-verbal to verbal. Our goal is to provide world-class intensive therapy for as many children as possible.
Jake is the Co-Founder and Co-Director of The Floortime Center, the only international multi-site Greenspan Floortime clinic in the world. At The Floortime Center, they specialize in providing multidisciplinary intensive programs for children with special needs, focusing on building relationships, improving communication, and help children learn to think and problem-solve independently.